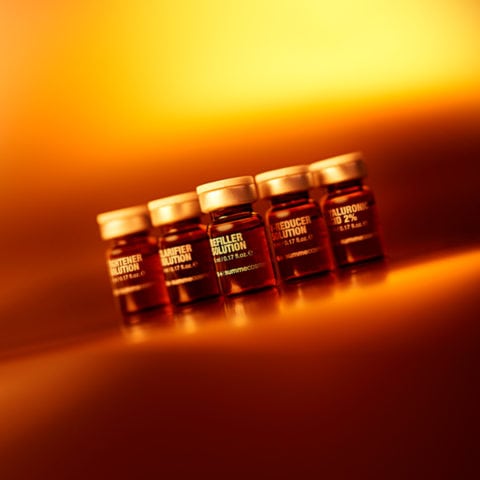 BIOMEDICAL SOLUTIONS
FORMULAS WITH A HIGH CONCENTRATION OF ACTIVE INGREDIENTS, PRESENTED IN STERILE AMPOULES FOR TRANSDERMAL APPLICATION
Cocktails of preselected active ingredients in extraordinary synergistic combinations due to their high levels of dermal response. They act intensely "in teams", focusing on specific facial and body alterations of the skin tissue, improving visible skin results. Versatile solutions that allow beauty professionals to expand, complete and capitalise their usual salon beauty routines with the application of effective and safe treatments through the use of the most advanced technical equipment.