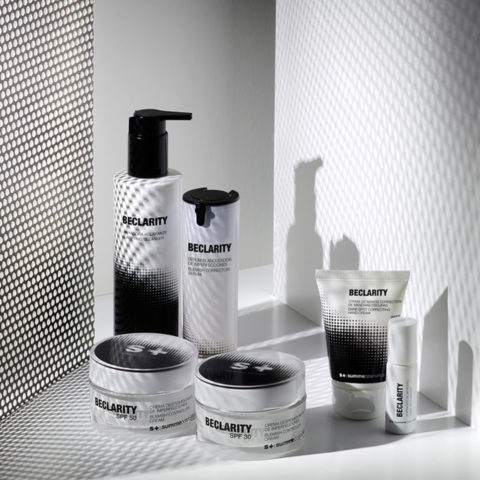 BECLARITY
WHITENING LINE FOR SKIN WITH HYPERPIGMENTATION AND/OR LOCALISED DARK SPOTS PROBLEMS.
It intervenes directly in the responsible elements of the process of melanogenesis.
On one level, it controls melanin production and synthesis at its source inhibiting the activity of tyrosinase enzyme. On another, it also corrects the lack uniformity of skin tone, diminishing the quantity and intensity of the pigment during its transport towards the top layers of the skin.