SUMMECOSMETICS strives to ensure that this spring your skin will reveal all of its splendour, full of radiance, recharged with energy and feel the purity of everything that is reborn… like nature.
We present our SUMMECOSMETICS SPRING PACKS, in which a perfect facial hygiene routine is combined with the treatment cream that best suits your needs.
Find out which one to choose!
RADIANCY _ Radiant at any age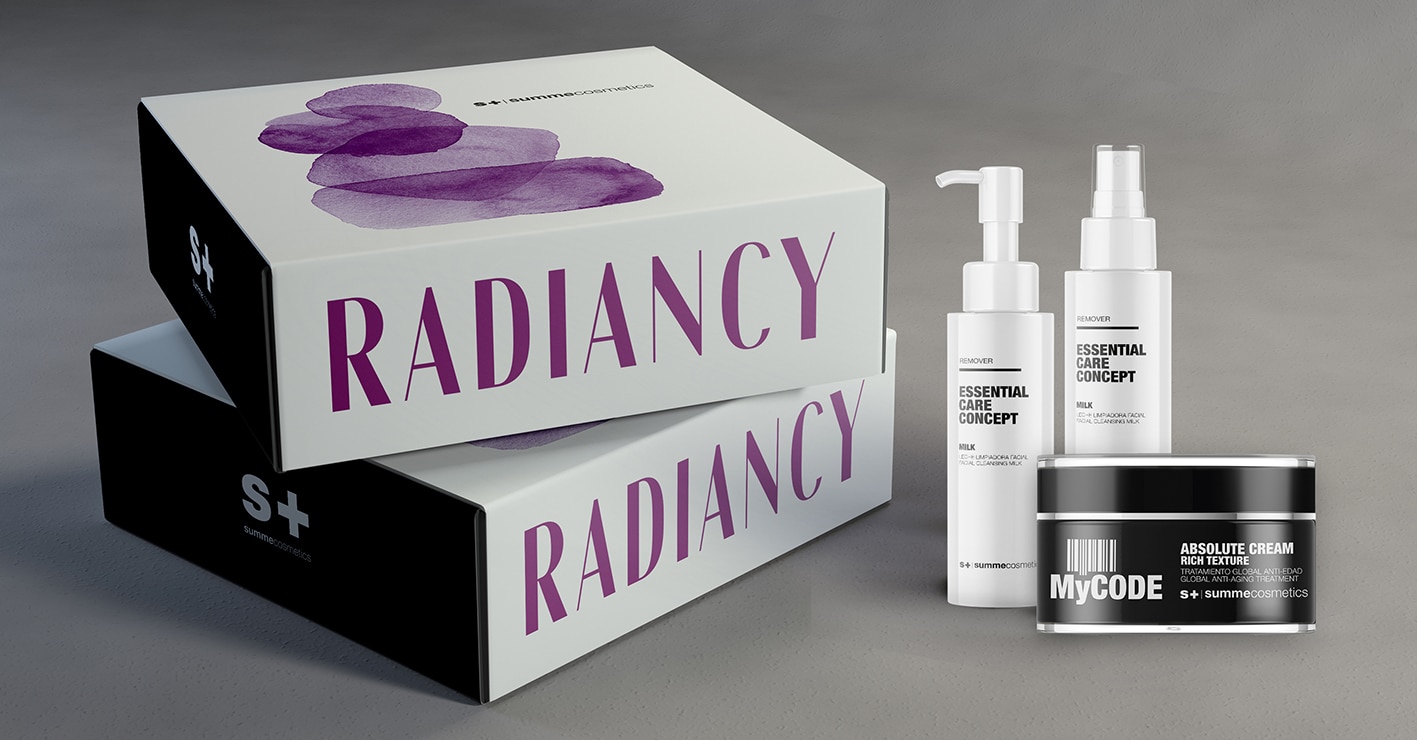 Conceived as a treatment to slow down the cell ageing process and stimulate skin tissue regeneration. Its redensifying action reduces wrinkle depth and effectively combats flaccidity.
It's RADIANCY… It's MyCODE
CLARITY _ Be free from dark spots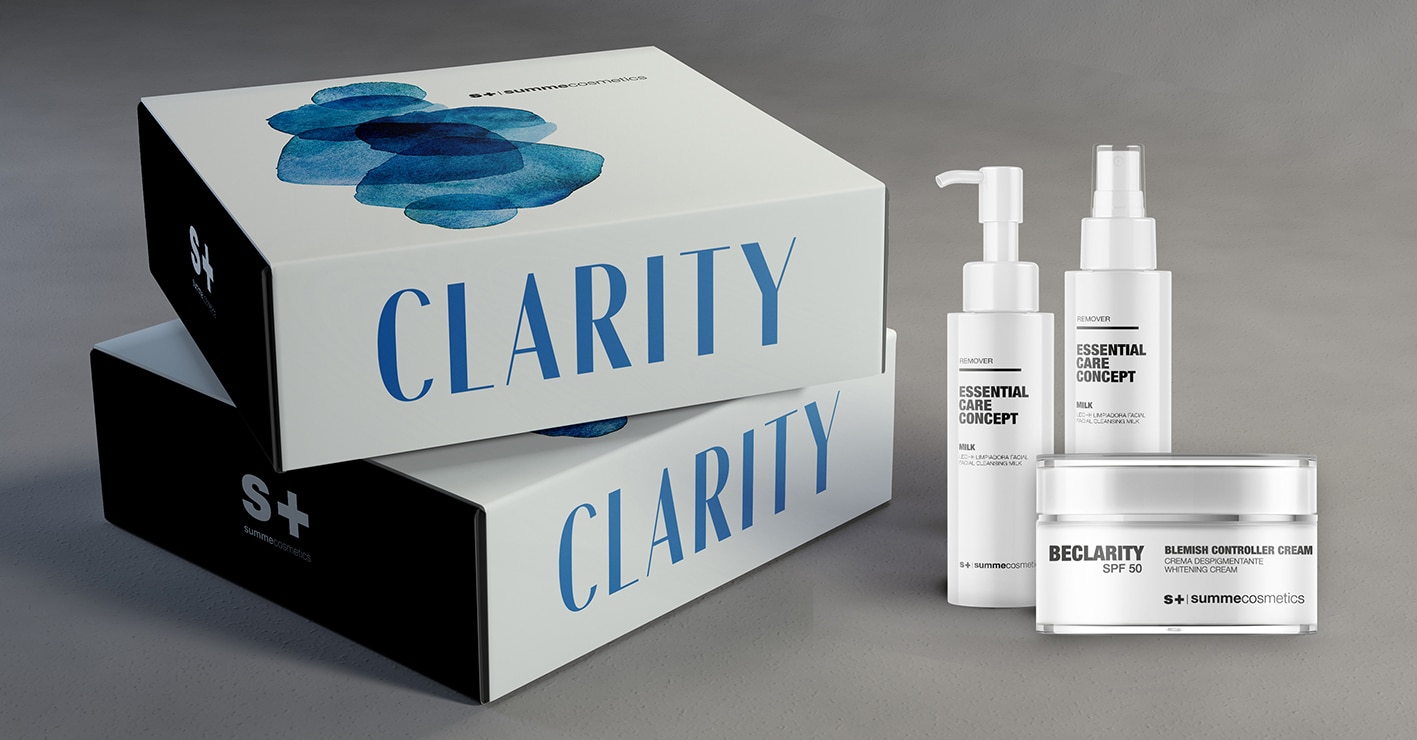 It acts on uneven skin tone and controls the appearance of spots. It makes the skin radiant as a result and blemishes disappear day-by-day.
It's CLARITY… It's BECLARITY
ENERGY _ Skin that gives off light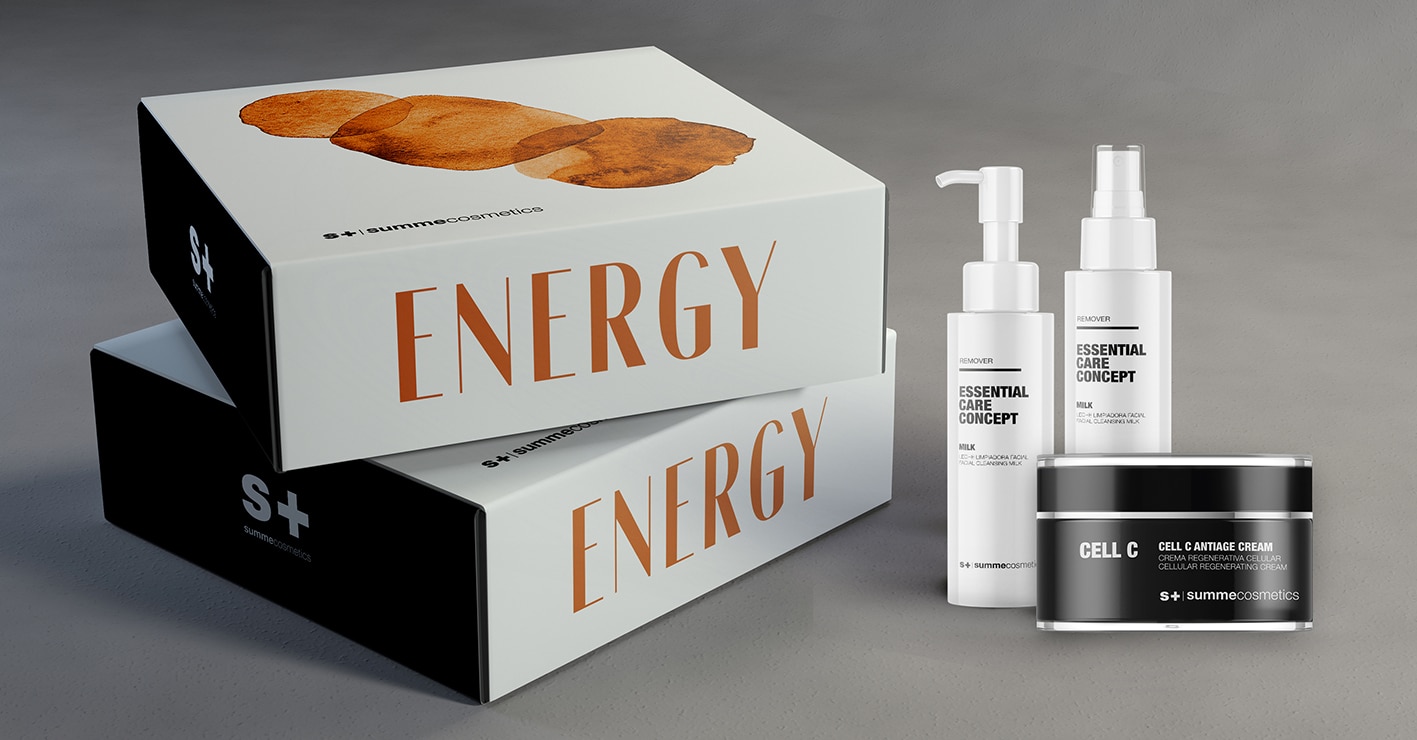 Conceived for dull skin that shows the first signs of ageing and, as a result, your skin will be prepared to combat external environmental aggressions.
It's ENERGY… It's CELL C
PURITY _ Skin that breathes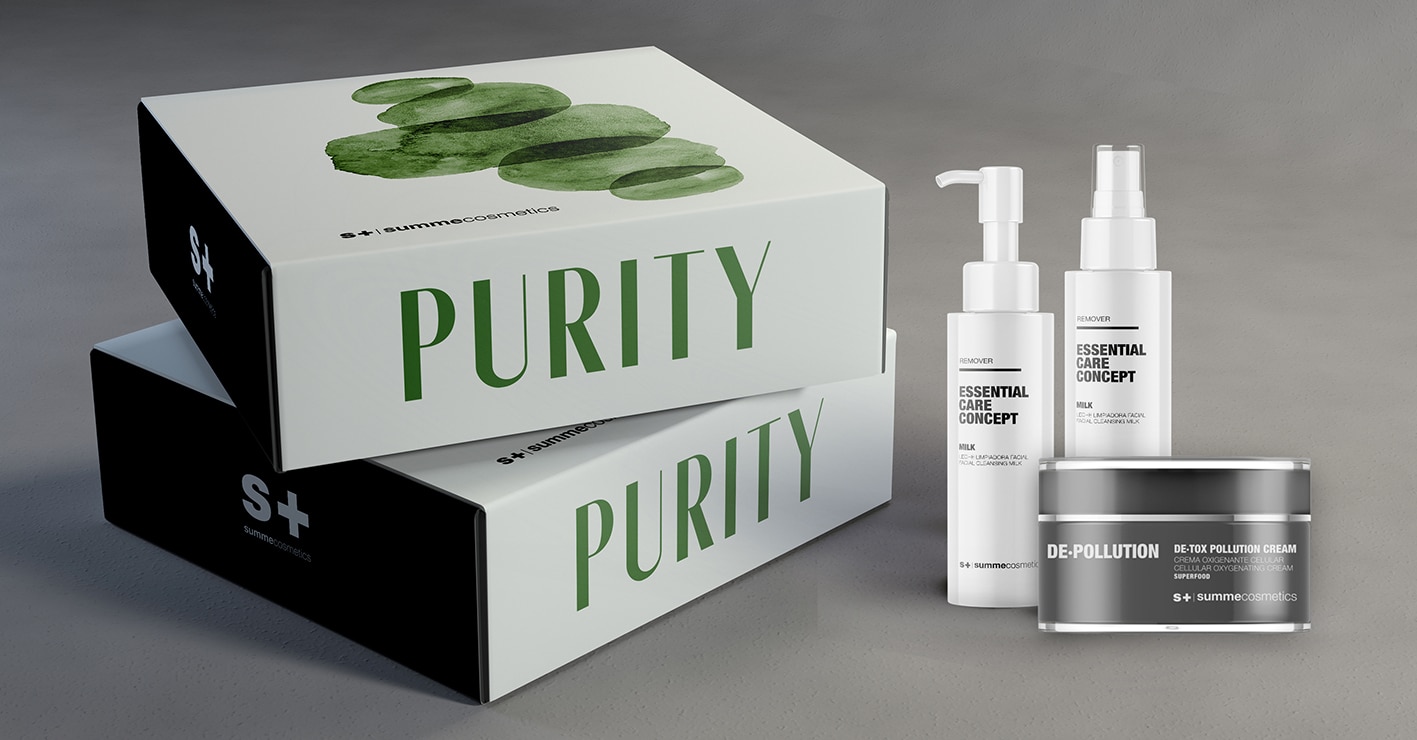 A pre-biotic formulation that acts as a superfood, repairing skin cells from the oxidative wear and tear it is subject to during the day and recharging youth cell bio-markers with energy.
It's PURITY… It's DE·POLLUTION
VISIT YOUR NEAREST BEAUTY CENTRE AND CHOOSE YOUR SPRING SUMMECOSMETICS